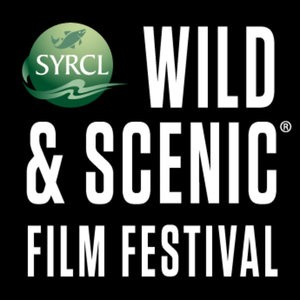 On February 21, from 7pm to 9:30pm, the second evening of the film fest will take place at the Evanston Ecology Center, 2024 McCormick Blvd. To ensure your seats for this screening of an entirely new set of outstanding films, reserve your seats now by calling 847-448-8256 or emailing info@evanstonenvironment.org.
LINEUP OF FILMS FOR FEB. 21:
Title: Elk Grass
Length: 2 minutes
Filmmakers: Abbey Luck, Pete Van Leeuwen
Synopsis: This dreamy animated music video takes the viewer on a journey through space around Elk Mountain, capturing the serenity and isolation inherent in nature.
Title: The Sensai
Length: 26 minutes
Filmmaker: Josh Lowell, Peter Mortimer, Nick Rosen
Synopsis: You may cringe watching two climbers—one a legend, the other his determined apprentice—ascend dangerous spires of rock in Borneo.
Title: Gregg Teinish: A MoveShake Story
Length: 15 minutes
Filmmaker: Alexandria Bombach
Synopsis: National Geographic's Adventurer of the Year Gregg Treinish combined his passion for adventure and wildlife biology with three seconds of courage to found Adventurers and Scientists for Conservation.
Title: I am Red
Length: 4 minutes
Filmmaker: Pete McBride
Synopsis: The mighty Colorado River flowed to the sea for six million years, but it has not kissed the ocean since the late 1990s.
INTERMISSION
Title: Return to the Tepuis
Length: 9 minutes
Filmmaker: Joe Riis, Jenny Nichols
Synopsis: In search of "the most beautiful sound in the world," Dr. Bruce Means travels to the tops of the "islands in the sky"—the Tepuis of South America—to find an elusive toad. Would you rappel into dangerous crevices at 71?
Title: Snows of the Nile
Length: 20 minutes
Filmmaker: Nathan Dappen, Neil Losin
Synopsis: At the summit of Uganda's beautiful Rwenzori Mountains, see how climate change has hit some of the world's only equatorial glaciers.
Title: Harvest of Shadows
Length: 8 minutes
Filmmaker: Matt Black
Synopsis: Journey to California's farm regions to get a glimpse of the lives of an estimated 450,000 undocumented farm laborers.
Title: Walk on Water
Length: 5 minutes
Filmmaker: Andy Maser
Synopsis: Shooting rapids on a kayak is not everyone's idea of a good time. But it is for Greg Mallory, even though he's paralyzed from the waist down.
FILM FEST INFO:
Dates: Friday, Feb. 21
Times: 7pm to 9:30pm each evening
Location: Evanston Ecology Center, 2024 McCormick Blvd., Evanston
Tickets: Free to Members. $5 for non-members, ticket can be used to receive a discount on EEA membership.
Reserve your Seats: 847 448-8256 or info@evanstonenvironment.org
Each night will feature prize drawings. Seating will be limited, so register now.