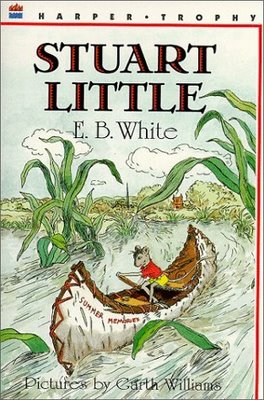 Freshmen and sophomore students at Evanston Township High School will present E.B. White's classic story "Stuart Little" on May 8 at 4:00pm and May 9 at 7:00pm in the high school's Little Theatre. Tickets are available at the door – $7 for adults; $ 1 for students on May 8 and for $5 for students on May 9.
The play, directed by Anne Lefkovitz, is based on the tale about a mouse named Stuart Little who is born into an ordinary sized human family. The production continues ETHS's "frosh-soph" tradition of offering a children's theater production for families each spring.
ETHS is located at 1600 Dodge Ave. The Little Theatre is wheelchair accessible. Parking is available in the front lot, directly across from the main entrance on Dodge Avenue, or in the rear lots (enter off Church or Lake Streets).