Joyful Parenting:
Creative ideas to prioritize joy, build wellness, strengthen relationships, and delight in the times when children are young
April 16, 2016  2 to 4 p.m.
The Heartwood Center for Body, Mind, Spirit
1818 Dempster Street   Evanston, IL 60202
Ph: 847-491-1122
Cost: Suggested donation of $10 for Heartwood's Women & Cancer Program
RSVP by 4/14/16 to erinleyba@gmail.com
Hear about 5 ways to parent from a place of joy
Learn powerful ways to be gentle with & unwaveringly good to yourself
Reflect on the immense changes parenthood has brought to your identity, lifestyle, and relationships
Access research-supported strategies to consciously feed relationships with children, partners, and friends
Get tools for growing gratitude & noticing more joy & grace in your life
Meet like-minded parents
Erin Leyba, LCSW, PhD, will be speaking about ideas – including gratitude, mindfulness, relationships, intuition, and self-compassion – from her forthcoming book, The Joy Fix for Parents.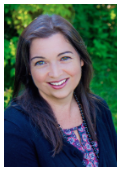 Erin Leyba, LCSW, PhD provides private counseling for individuals and couples in Oak Brook, IL www.erinleyba.com. She specializes in working with parents of young children who want to consciously take care of themselves as they cope with life transitions, grief and loss, stress, anxiety, or other challenges. Erin writes theJoyful Parenting blog for Psychology Today, shares tools for personal and family joy on Facebook, and blogs at www.thejoyfix.com.