Tag Archive for girls
The Evanston Girl Scout Service Unit hosts an evening of sing-along songs, pizza and sweet treats on Wednesday, May 25.
Local musician Paula the Bard will lead Girl Scout songs. Singing will start at 7 p.m. This event is open to all Girl Scouts and their adult chaperone, as well as Evanston girls who are not currently a Girl Scout.
The mission of the Girl Scouts is to help girls discover and use their strengths, passions, and talents to make the world a better place.
The Girl Scout mobile store will be stationed there for the evening for attendees to shop for their favorite Girl Scout merchandise.
A fee of $2 at the door pays for entertainment and a Girl Scout Sing Along fun patch for the registered Girl Scout.
Registration will be available for those who want to join the Girl Scouts. Those interested are asked to RSVP online by Friday, May 20.
Contact GirlScoutSingAlong@gmail.com for more information.
May 25 2016 – 6:30pm to 8:30pm
Oldershaw Hall Building, St. Nicholas Church
806 Ridge Ave.
Evanston , IL
GPS will offer a one week camp this summer, June 13-17, for incoming 5th, 6th, 7th and 8th graders.  The camp runs from 8:30 a.m. – noon for 5 days at ETHS and introduces girls to badminton, basketball, cheerleading, cross country, gymnastics, lacrosse, soccer, softball, swimming, tennis, track, volleyball and water polo throughout the week. The girls will learn the fundamental skills directly from our ETHS female athletes and coaches who know how to make their sport fun.
The camp concludes with the G-lympics on Friday.  Financial Aid is available.  We provide opportunities for ALL girls to join Team GPS, because we believe cost should never be an obstacle to participation.  Contact Megan Livatino at mlivatino@teamgps.org with questions.
Larissa Zageris is a writer, performer, filmmaker, and educator from Midlothian, IL. She attended NYU for film and screenwriting with an emphasis in comedy writing and has taught with Chicago Dramatists, Columbia College Chicago, Children's Home & Aid, and the Museum of Science and Industry. She performs her own short, fierce, funny little plays in showcases all over the city. She has puppeteered for Manual Cinema, made music videos for Angela Lansbury, and drawn storybooks for Lacy Katherine Campbell.  It took her quite a few years to get the hang of being a strong woman, and she looks forward to working (and laughing) with more in Girl Power Sketch Camp. If you can make someone laugh, you can make someone think. Laughter is power, ladies. Let's take control!
This looks like a great opportunity for girls age 6-12 to get exposed to softball, or to learn some new skills.
Free softball clinics on Oct 4th and Oct 11th at James Park, 1:30p – 3:30p.
Sponsored by Evanston Baseball & Softball Association (EBSA), Evanston Express Travel Softball, ETHS, and Northwestern. Instruction from coaches representing each of those organizations. The girls will be grouped by age.
Info and registration links:
Link through Evanston Express: http://www.evanstonexpress.com/softball/…
Link through EBSA (includes comprehensive FAQ): http://www.evanstonbaseball.com/softball…
There is an exciting new non-profit organization for middle school girls in Evanston – Team Girls Play Sports (Team GPS). Please feel free to share this information with your friends and visit www.teamgps.club (website under construction) for additional information and a registration form.
Team Girls Play Sports wants girls to play multiple sports by exposing them to sports they have never tried. Team GPS wants to engage girls in meaningful conversations about important topics that affect young women today. Team GPS wants our girls to be the leaders of tomorrow.
WHO: Evanston middle school girls (6th, 7th & 8th graders) are taught by Evanston varsity student-athlete leaders & mentors.
WHAT: Learn to play different sports throughout the year! Each month, learn the fun and fundamentals of two different sports with other girls just like you. Early sessions focus on skills and drills, and the final session of each monthly sports unit is a fun competition. You can register for whichever monthly sports units interest you.
WHEN/WHERE: Sundays from 6pm-8pm at Evanston Township High School.
WHO WE ARE: Team GPS is a non-profit organization dedicated to building leadership skills and confidence in girls through their participation in a wide variety of sports.
FINANCIAL AID IS AVAILABLE: We provide opportunities for ALL girls to join Team GPS, because we believe cost should never be an obstacle to participation.
INTERNATIONAL GENDER EQUALITY MOVEMENT SUMMIT
WHEN: Saturday, May 24, 2014
10 AM – 2 PM
WHERE: Harris Hall, Northwestern University, 1881 Sheridan Rd, Evanston, IL
WHO: Hosted by International Gender Equality Movement (iGEM), a college Girl Up club working with the Women's Center and with other Northwestern University student groups.
WHAT IS GIRL UP? : Girl Up is an innovative campaign of the United Nations Foundation. It gives American girls the opportunity to become global leaders and channel their energy and compassion to raise awareness and funds for United Nations programs that help some of the world's hardest-to-reach adolescent girls.
THE MISSION: To bring together promising female students from the Chicago area to the Northwestern University campus for a day of leadership development. You and your talented peers in grades 5-8 will spend the day participating in activities aimed at promoting strong communities both at home and around the world.
SCHEDULE: The morning portion will include a speaker, leadership building activities, and open dialogue centered on developing skills and values. After lunch, we will reconvene for a presentation and various interactive activities focused on the following issues affecting girls around the globe: access to education, healthcare, safety, and leadership opportunities.
9:45 Registration opens
10:15 Leadership-based Programming Begins
11:30 Lunch
12:00 International Education & Girl Up Programming
2:00 Conclusion
DETAILS
: To register, please visit
www.tinyurl.com/iGEMsummit
. The summit is free to attend, and registration includes a boxed lunch and various Girl Up materials and gear.
QUESTIONS? Contact Carly Pablos and Vivien Hastings at iGEM@u.northwestern.edu.
Thousands have been inspired to change their paths in life after hearing guest speaker VaLarie Humphrey's words of encouragement. This event will be hosted by the City of Evanston, in partnership with the YWCA Evanston/North Shore.
RSVP: Call 3-1-1 or email Joi Arceneaux at joarceneaux@cityofevanston.org
Location: Hilton Garden Inn Evanston, 1818 Maple Ave., Evanston
Day/Date/Time: Saturday, February 22, noon to 3 p.m.
Age Level: 14-19 years old
Admission: FREE
Calling all adults raising girls…
It's coming, the time you have wondered about since your sweet baby girl was in diapers, adolescence! The time when your once even-tempered child becomes an emotional mystery, full of contradictions. Ever wondered how you were going to navigate the minefield while keeping your relationship with your child (and your sanity) intact?
Help is here in the form of Washington School's second installment of their Parent Ed series, Raising Preadolescents: What's Ahead and How to Talk About It.
Please be their guest next Tuesday, November 12th from 7-8:30pm in the library of Washington School as they welcome Catherine Weigel Foy, Licensed Clinical Social Worker and Licensed Marriage Family Therapist of Northwestern University's Family Institute. Ms. Foy is a clinical lecturer and therapist with more than 20 years of experience in her field, specializing in relationships between mothers and daughters. She describes adolescence as the most refreshing yet bewildering time for adults and teens alike. She will lead us in a discussion of family and peer relationship changes during preadolescence and ways we can help our girls not only survive, but thrive as they enter this time of tremendous growth and change in their lives.
Childcare will be provided.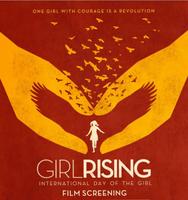 Join Rotary International in Making a Difference for Girls around the World – Attend the screening of Girl Rising!
Girl Rising is an innovative feature film that spotlights the stories of nine unforgettable girls born into unforgiving circumstances. Narrated by a star-studded cast, the movie demonstrates the power of education to change a girl – and the world.
This event is FREE and open to the community.
Space is limited so please reserve your seat today. https://girlrising-rotaryinternational.eventbrite.com/
Thursday, October 10, 2013 from 6:00 PM to 8:00 PM
One Rotary Center- 3rd floor auditorium
1560 Sherman Ave
Evanston, IL 60201
If you are free on Thursday March 7 at 7:30pm, come to Old Orchard, for a screening of a new major motion picture," Girl Rising".   It is at the center of a global campaign to educate and empower girls. It's by an Academy Award nominated director (Richard Robbins) and features performances from Meryl Streep, Anne Hathaway, Selena Gomez, Salma Hayek, Alicia Keys and others.
This beautiful and important film tells the stories of 9 remarkable girls from around the world, who are striving beyond circumstance, pushing past limits and demonstrating the extraordinary strength of the human spirit to overcome the odds. Yet it also carries a powerful message: if we educate girls, we can change the future of some 66 million girls around the world who today only dream of going to school.
THIS SCREENING WILL ONLY HAPPEN IF 100 TICKET(S) ARE RESERVED BY 12:00AM ON FEBRUARY 28.   If the minimum number of reservations is not met, the screening does not take place and nobody is charged.
Can you help to make prom dreams a reality for ETHS senior girls? Starting this month the Woman's Club of Evanston will be collecting new and gently worn formal dresses, shoes and accessories at several sites around Evanston to be provided free of charge to ETHS students in need.
The WCE's Dreams donation drive runs from February 17th through March 8th at the following locations:
Art + Science Salon (811 Church Street, Evanston)
Evanston Athletic Club (1723 Benson Avenue, Evanston)
Pivot Point Salon (1560 Sherman Avenue, Evanston)
Soapies (516 Dempster Street, Evanston)
Stella Boutique (2116 Central Street, Evanston)
Northwestern Women's Basketball
– Opportunity to interact with Northwestern student-athletes, staff and coaches
– Roundtable discussions featuring topics relative to women playing sports and working in athletics
– Open to girls 4th grade through 12th grade
Date: February 10, 2013
Location: Welsh-Ryan Arena
Time:
1:15 pm – Check-in
1:30 – Roundtable
3:00 – Northwestern vs. Ohio State
5:00 – Post-Game Autograph Session
Tickets: $3 for participants and family
Registration deadline: Feb 3rd
For more information or to register, contact Heather Van Hoegarden, h-hoegarden@northwestern.edu, 847-491-7723
Download NU National Girls & Women in Sports Registration Form and Flyer
Girl Power Sketch Comedy with Second City's Becky Poole
In the often male-dominated area of sketch and improv comedy, Second City's Becky Poole wishes to cultivate the future of these comedic forms with young women!
This 6-week workshop will show that not every female in a sketch needs to be "the passive one" or "the brat," but that women can play and write a variety of fierce funny characters.
The workshop session ends with a sketch review on March 2 at 3 PM.
WHEN: January 26 – March 2
Saturday Afternoons 2:30 PM – 4 PM
WHO: Young Women Grades 7-10
REGISTRATION: $125 (6 weeks)
Register by calling (847) 328-2204, or email Piccolo's Education Director Tony Lawry at tony@piccolotheatre.com for more information.